About Us
Indo Science Education Trust, a
NON PROFIT

, strives to bridge the gap between theoretical and practical STEM knowledge.

(Science, Technology, Engineering, and Mathematics) fields. Our mission is to empower the next generation of professionals by providing hands-on experiences and fostering scientific curiosity from an early age. Through our innovative programs, including STEAM for Schools, Bhavishika for space exploration, and Rocketry Program, we ignite a passion for learning and inspire young minds to shape a brighter future. Join us in exploring the wonders of science and technology as we embark on a transformative journey together.

More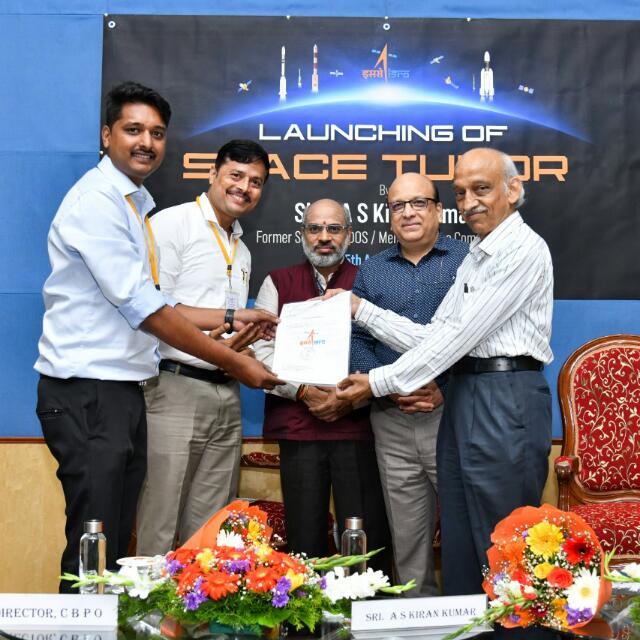 Past Events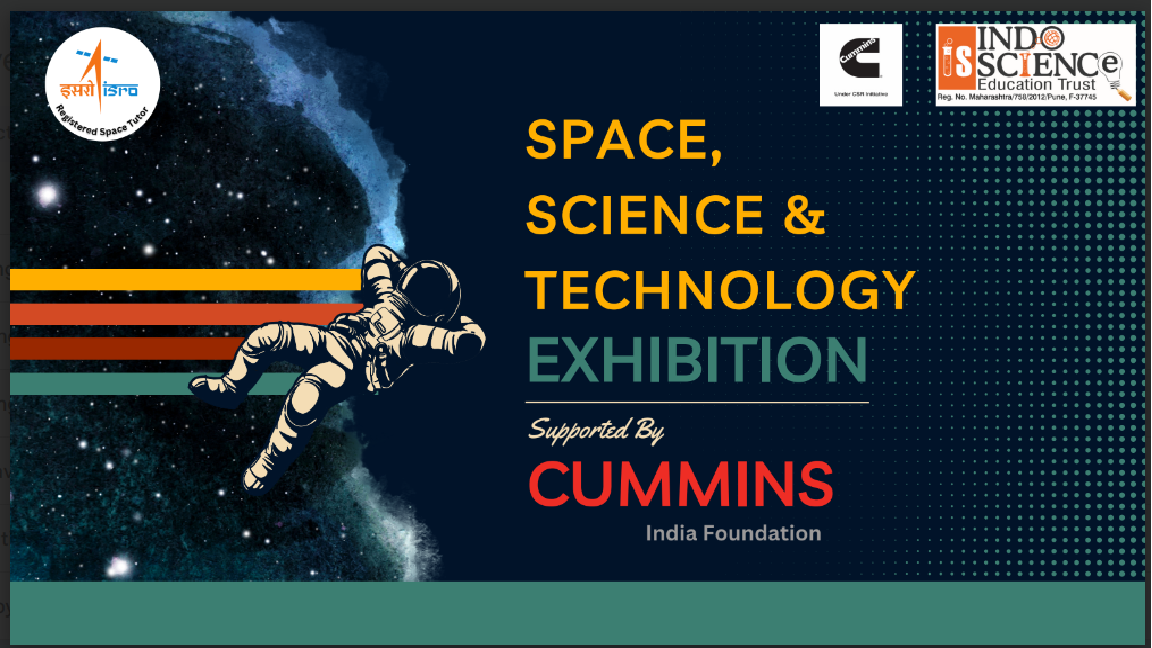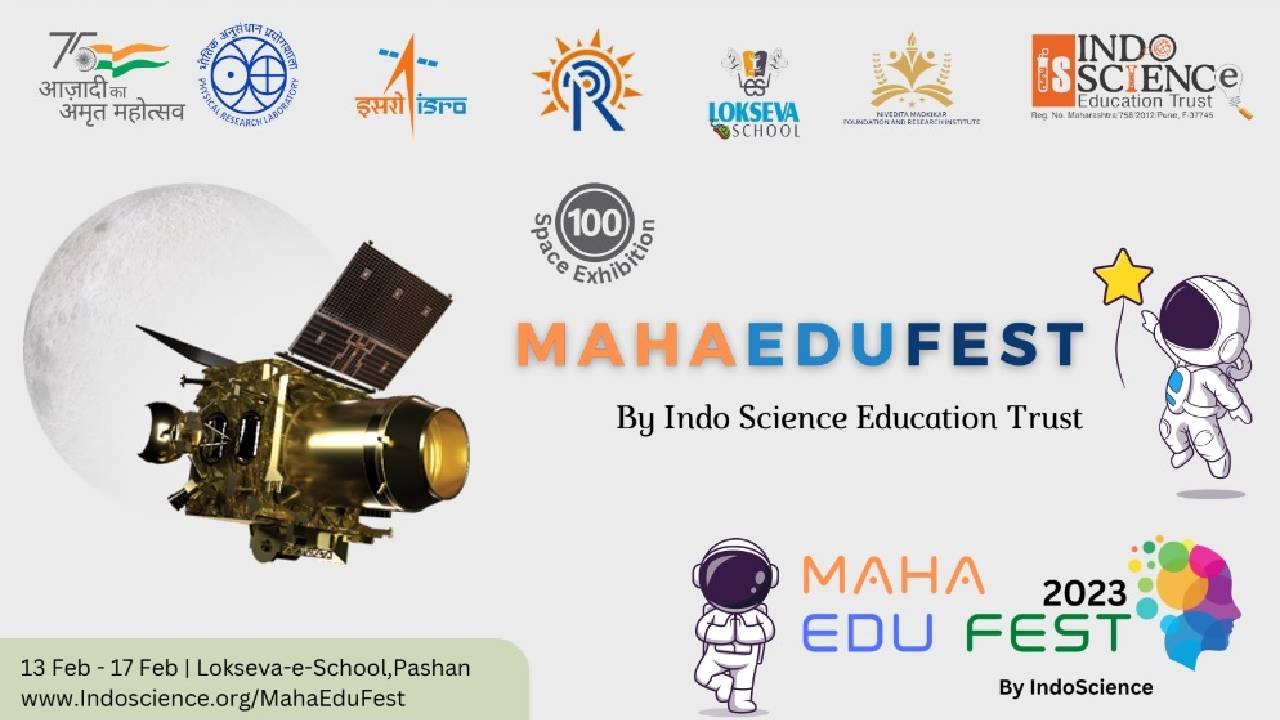 Forthcoming Events
650000
Number of rural students reached
75000
Number of students engaged in robotics
120000
Number of students engaged in competitions
75000
Number of teachers engaged, along with students
Our
science and tech programs

for school students
Portfolio
All
Exhibition
Knowledge Visits
Esteemed Guests
Space Talks
Our Team
Shaping Tomorrow's Innovators, One Mind at a Time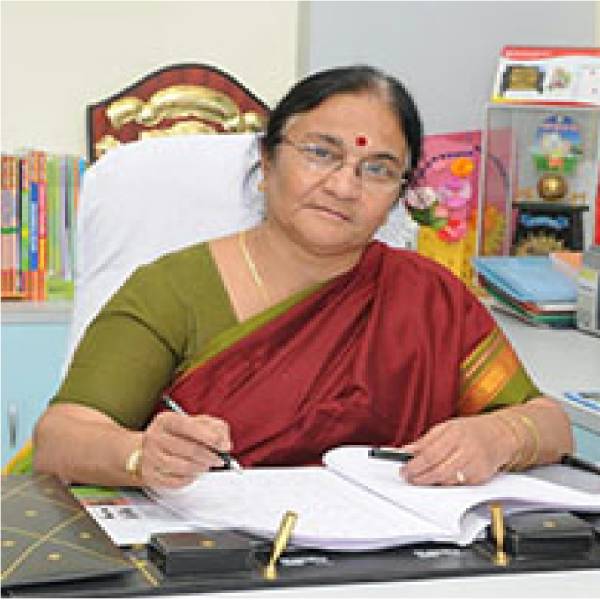 Mrs.Nivedita Nitin Madkikar
Academic Director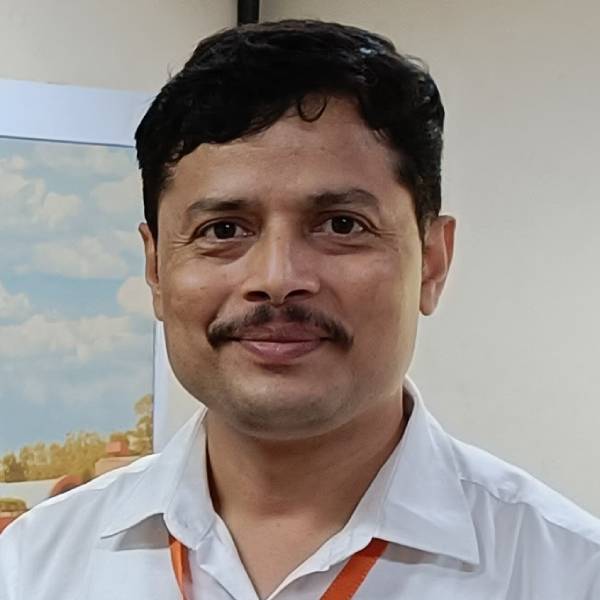 Mr. Santosh Pise
President, Indo Science Education Trust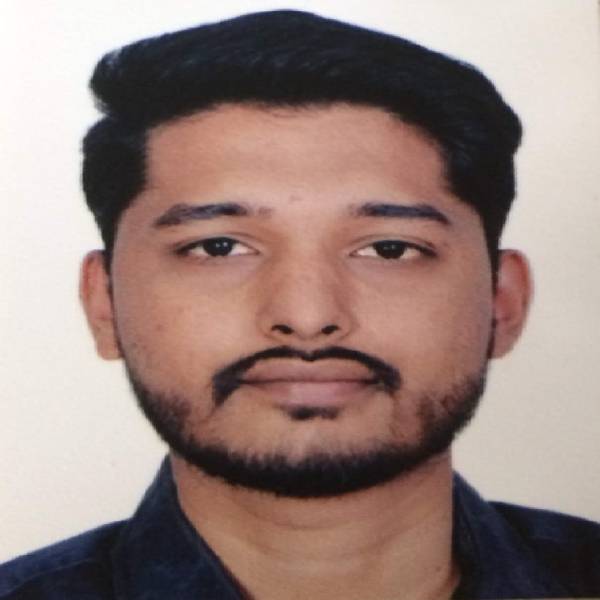 Mr. Dinesh Raykar
Chief Technical Officer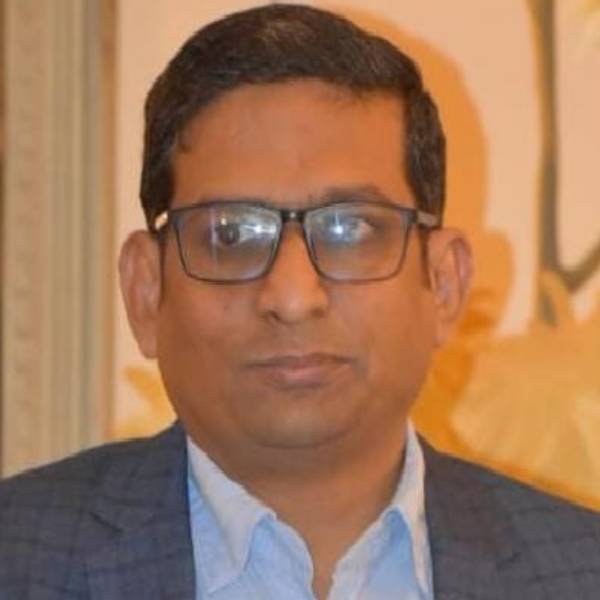 Mr. Sagar Mitkari
Social worker, Auditor and finance head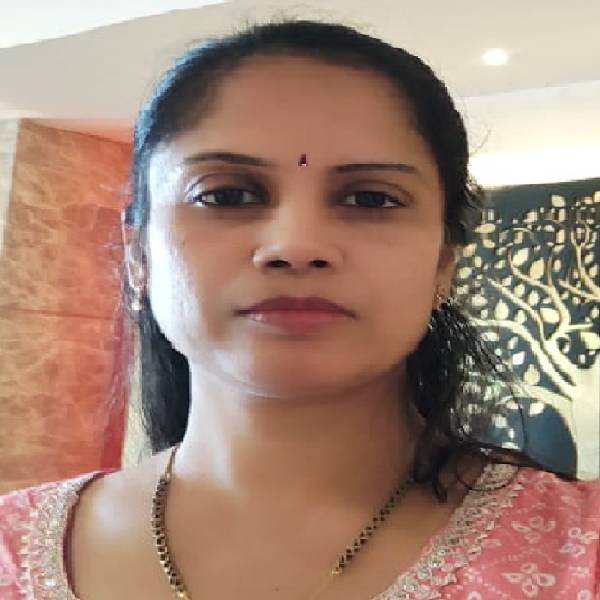 Mrs. Archana Pise
Vice President, Indo Science Education Trust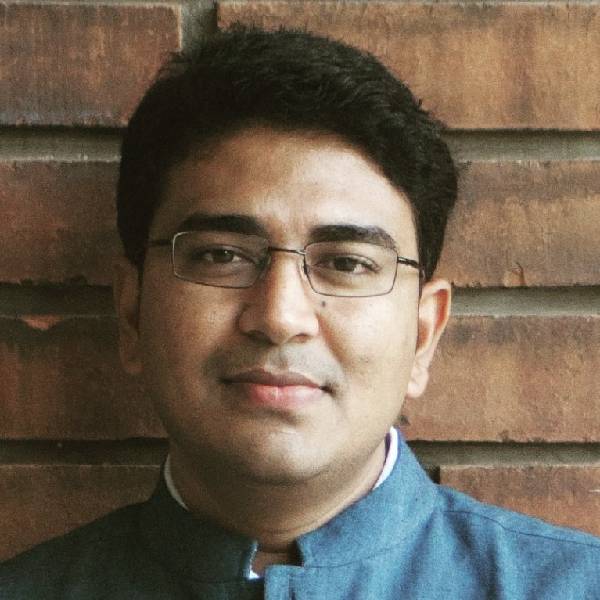 Mr. Abhishek Kawitkar
Founder of Tree Foundation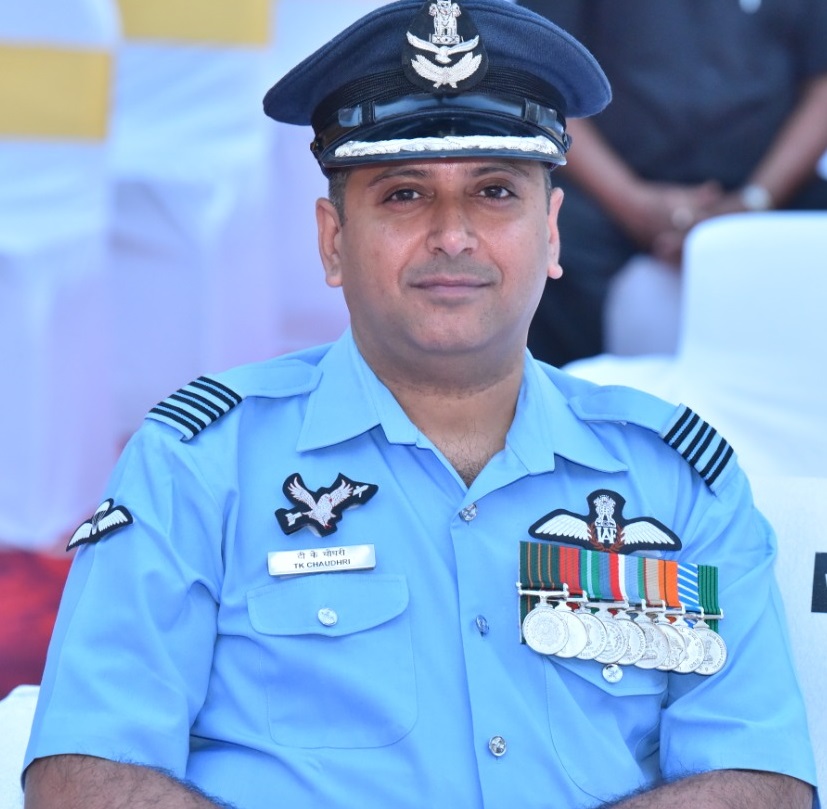 Wing Commander Tarun Kumar Chaudhri (Veteran)
Shaurya Chakra
Our Advisors
Our Esteemed Advisors: Guiding the Path to Excellence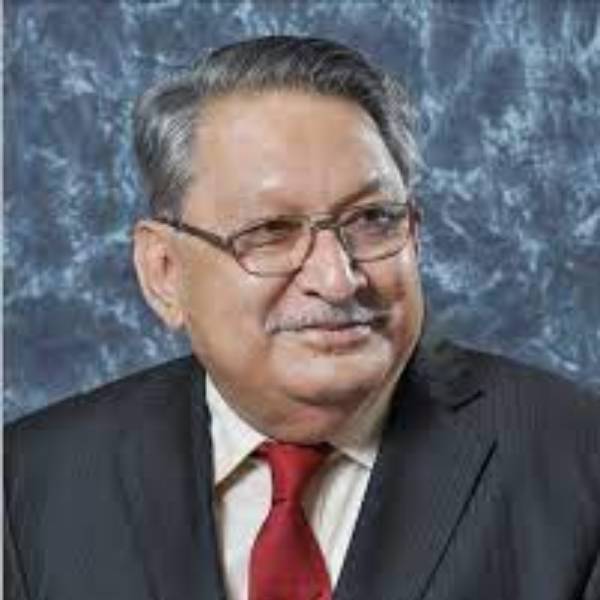 Mr. Pramod Kale
Former Ex-Director; Space Applications Centre Ahmedabad Ex-Director, VSSC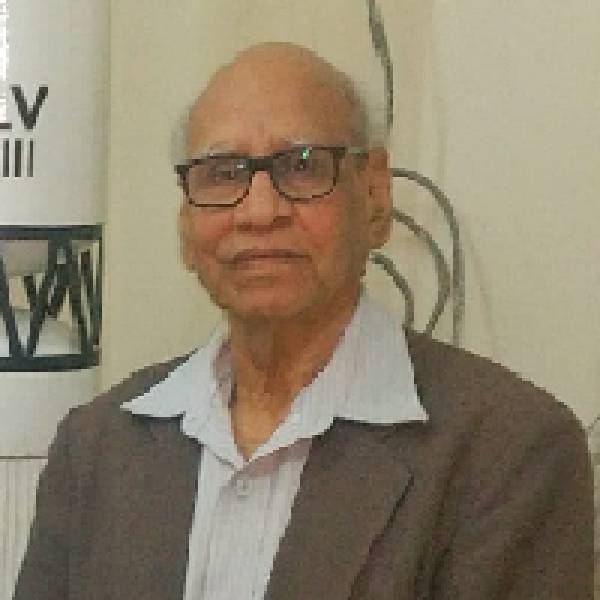 Mr. M C Uttam
Hon. Director, ISRO-UoP Space Technology Cell, Pune University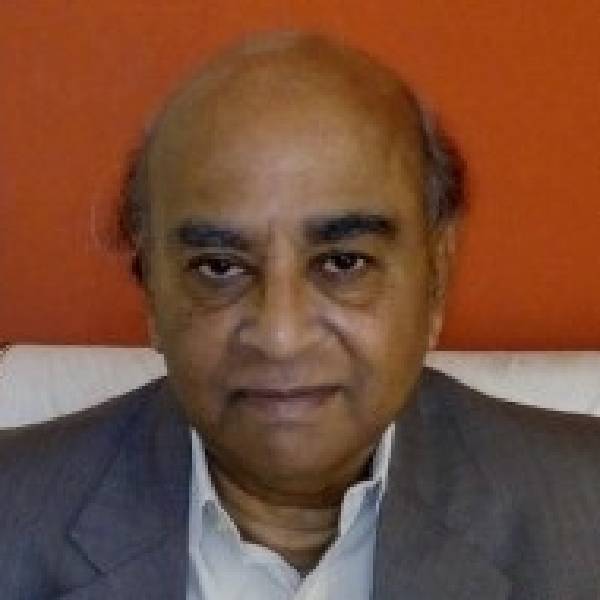 Mr. Arun Kumar Sinha
Ex-Director (R & D) BVDUCOE, PUNE. Former Senior Scientist, ISRO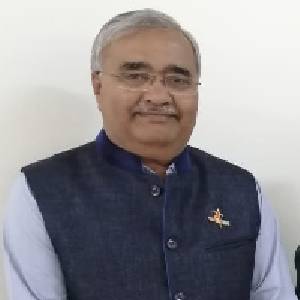 Mr. Jayant Joshi
Ex Division Head & Associate Project Director, INSAT & GSAT Satellites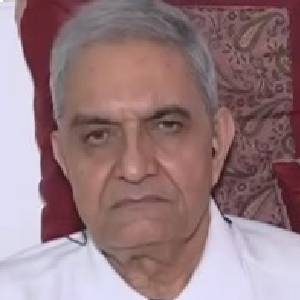 Mr.C M Nagrani
Former ISRO Senior Scientist, Space Applications Centre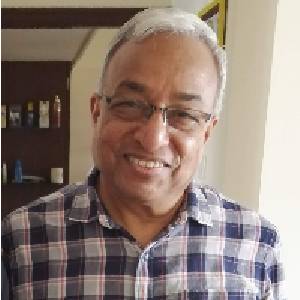 Mr. V B Lal
Ex-Group Director MSSG, Vikram Sarabhai Space Centre, Trivandrum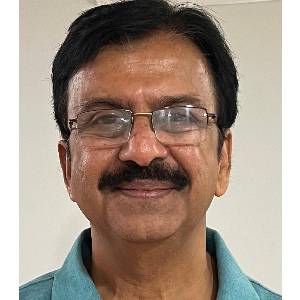 Mr. Hemanshu Pandya
Scientist-SG, In Charge, Pioneer of Outreach Activities of ISRO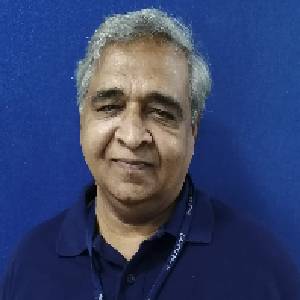 Mr. Deepak Pandya
Rtd Engineer , SAC , Ahmedabad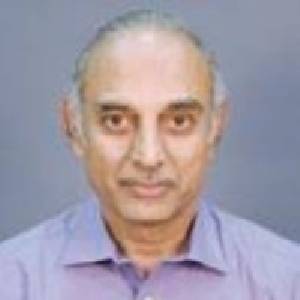 Mr. Subramaniam Ananthakrishnan
President of International Radio Science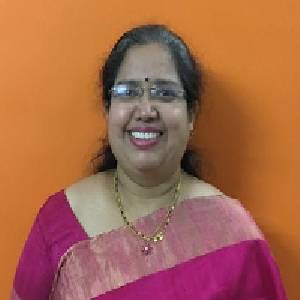 Mr. Manisha khaladkar
Incharge of SWAYAM satelite, COEP
Mr. Shrikant Balkrishnarao Walwadkar
Veteran Group Captain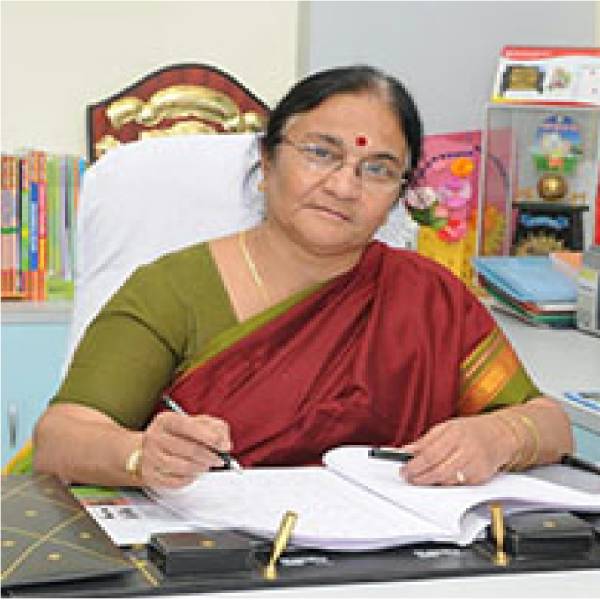 Mrs.Nivedita Nitin Madkikar
Educationist
---
Gratitude and Commitment
We extend our heartfelt gratitude to our esteemed advisors for their unwavering support and dedication to our cause. Their wisdom and encouragement inspire us to strive for excellence in our endeavors and further strengthen our commitment to making a positive impact on society through science education.
---
Frequently Asked Questions
Do this institute teach science subjects only?
No, we teach about Robotics, Technology, Satellite Programming. We also conduct lectures of Astronomy, Aeromodelling,
Can we join the BHAVISHIKA Satellite Building Program individually or school must be involved in the process?
you can join the BHAVISHIKA Satellite Building Program individually or from school.
Are there any fees for the BHAVISHIKA Program?
Yes, it's a Paid Satellite building program.
Testimonials
Voices of Inspiration and Success
Rahul
Student
Participating in the robotics workshop opened up a whole new world of possibilities for me. It sparked my interest in engineering and technology, and now I dream of becoming a robotics engineer one day. Thank you for igniting the spark!
Aisha
Student
The robotics lab at our school has been a game-changer. It's not just about building robots; it's about teamwork, problem-solving, and creativity. I feel more confident in my abilities and excited to explore a future in STEM.
Mr. Sharma
Science Teacher
The teachers training program provided by Indo Science Education Trust has revolutionized my approach to teaching. The hands-on activities and innovative techniques have made learning science and math more enjoyable for my students.
Ms. Patil
School Principal
Integrating robotics into the curriculum has had a remarkable impact on our school. Students are more engaged, motivated, and collaborative. I've witnessed their confidence soar as they tackle complex challenges with enthusiasm.
Mrs. Desai
Parent
My son used to shy away from science and math, but after attending the robotics workshop, he has found a new passion for learning. I'm thrilled to see him so excited about education!
Mr. Tupe
Parent
Indo Science Education Trust has played a significant role in shaping my daughter's interests and aspirations. She now aspires to pursue a career in engineering, and I couldn't be prouder.
Contact Us
Indoscience Education Trust
At Indo Science, we firmly believe that cultivating scientific thinking has the potential to tackle various societal challenges, including employment and social issues. Children, as the backbone of our society, possess innate curiosity. Our program centers around nurturing this curiosity, harnessing their support to drive our initiative forward.
Bungalow #1, Tupe Bungalows, Sade Satra Nalli, Hadapsar, Pune - 411028
+91-9822090659,
+91-7774001234